A Suite of Innovative Workforce Solutions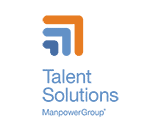 How to unleash talent potential across the talent lifecycle?
Talent Solutions help organizations with HR transformation and complex workforce needs.

Do you think your company's performance depends on the capacity for innovation, the know-how and the soft skills of its experts?
Our experts and our solutions in Engineering, Life Sciences, Finance and HR have the same name: Jefferson Wells™.
348
People at work every minute
---