Sustainability
Since the creation of ManpowerGroup in 1948 in the United States and the launch of our activities in Belgium in 1972, corporate social responsibility has always been part of the DNA of our company, driven by our values 'People, Knowledge, Innovation', which bring together all ManpowerGroup employees around the world.
Our vision
We believe meaningful, sustainable employment has the power to change the world. More than 70 years ago, our business was founded on the principle of 'Doing Well by Doing Good' – delivering a profit to our shareholders while contributing to society. Fast forward to today and this dual purpose still holds true. We believe meaningful, sustainable employment has the power to change the world. Discover our CSR & sustainable strategy on our global website http://www.manpowergroup.com/sustainability
We're committed to helping transform the world  #SDG
In 2015 the United Nations set the 2030 Agenda for Sustainable Development. Included are 17 goals to improve the lives of people everywhere and protect the world we live in. These goals represent our culture. It was important for us to accept the challenge they represent and lead their implementation.
We're committed to making a difference in the areas we impact the most. That's why we're clear about the five specific UN Sustainable Development Goals we support :  4 (Quality education), 5 (Gender equality), 8 (Decent work and economic growth) and 10 (Reduced inequalities). In a context where climate and environmental issues are more and more crucial, we also support the SDG 13 (Climate Action).

Three pillars for sustainable development
Working to Change the World is an evolution of our Sustainability Plan to encompass broader environmental and governance priorities in line with common metrics around ESG – focusing on those areas most material and of highest impact to those we serve: Planet (Environment), People and Prosperity (Sociaal), Principles of Governance (Governance).  More info about our ESG strategy, click here.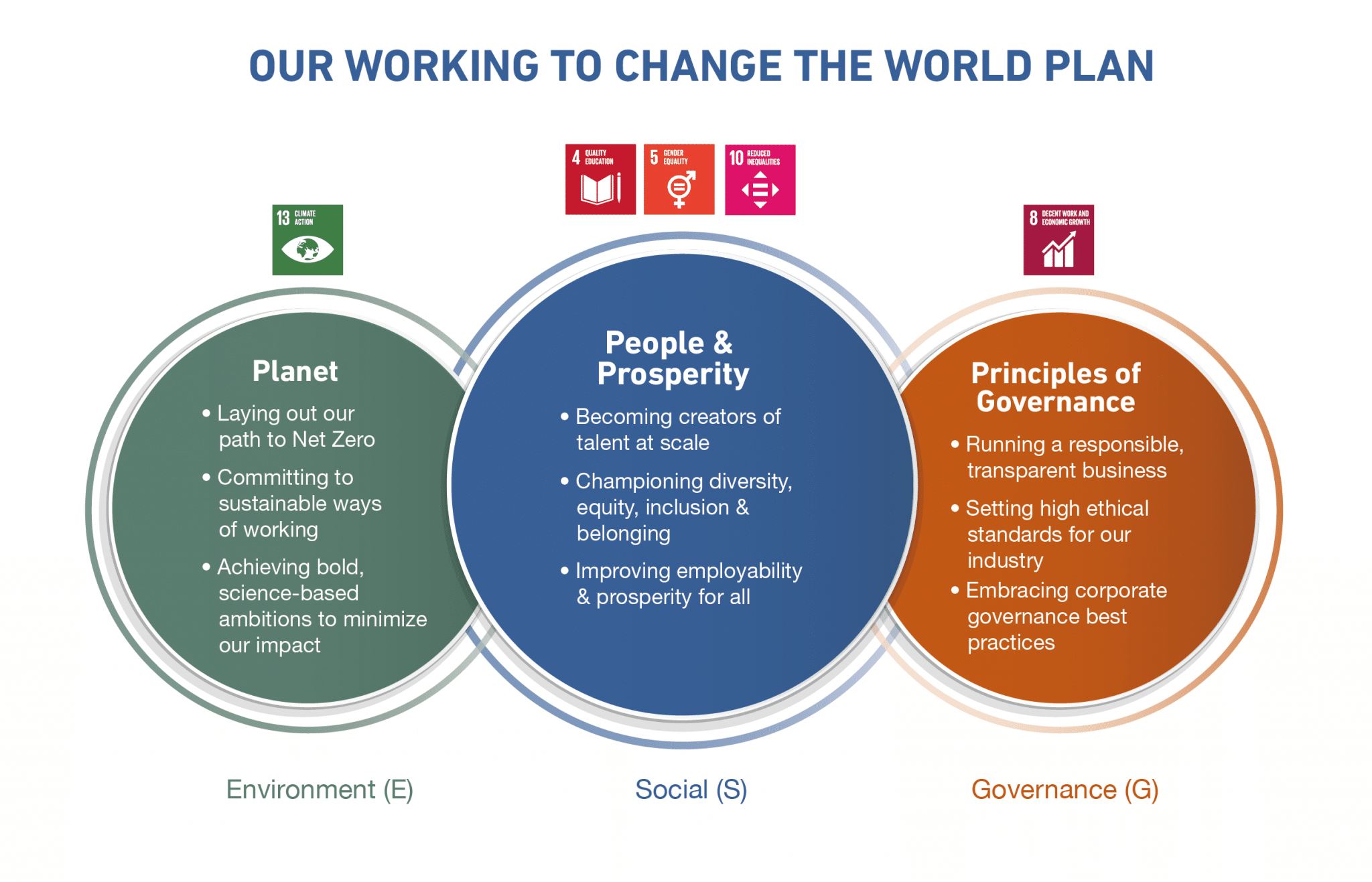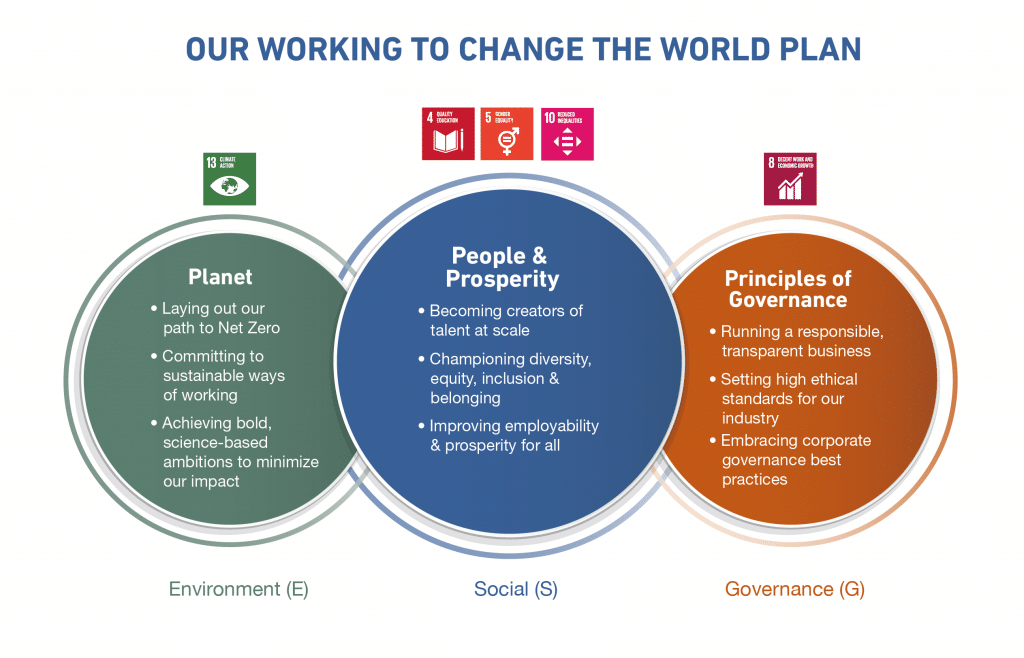 Our CSR policies
From governance and social media to the environment, safety and well-being or training: corporate social responsibility plays a major role in all aspects and areas of our business. Discover the ManpowerGroup Code of Business Conduct and Ethics and our various international ethical charters and guidelines.
ManpowerGroup BeLux has also developed various CSR policies and commitments in the field of sustainability. Here is an overview.

Sustainability Report
Our CSR & sustainability report presents how we have implemented our 'sustainable values': Human resources & culture, Safety, health and well-being, Ethics, Human rights, Environment, Supply chains and purchasing. It shows how we have implemented in Belgium the three pillars of our sustainability plan. It shows how we have implemented in Belgium the three pillars of our sustainability plan.
CSR & Sustainability Report:  ManpowerGroup Belgium – ManpowerGroup Global
EcoVadis Certification
Since 2017, ManpowerGroup BeLux has achieved a Gold CSR & sustainability rating on EcoVadis's environmental, social and ethical supplier performance assessment, since 2017. EcoVadis is the world's largest and most trusted provider of business sustainability ratings.
The objective of the EcoVadis methodology is to measure the quality of a  company's sustainability management system through its policies, actions and results.  The assessment focuses on 21 sustainability criteria that are grouped into four themes: Environment, Labour & Human Rights, Ethics and Sustainable Procurement. These criteria are based on international sustainability standards such as the Ten Principles of the UN Global Compact, the International Labour Organization (ILO) conventions, the Global Reporting Initiative (GRI) standards, the ISO 26000 standard, and the UN Guiding Principles on Business and Human Rights
The global average of companies rated by EcoVadis is 42. With a score of 70, ManpowerGroup Belux is significantly above average. We are among the top 5% of the world's top-rated companies and the top 2% of human resources companies.
More information : ManpowerGroup Knowledge Center
Results : ManpowerGroup BeLux EcoVadis Scorecard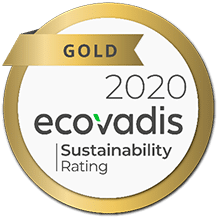 Manpower says no to discrimination. Manpower says yes to diversity.
Diversity is part of ManpowerGroup's DNA. We want to fight against all forms of discrimination and work with all stakeholders to create a job market where everyone can find their place. In 2020, we obtained the diversity label of the Brussels-Capital Region. This prize rewards companies that take concrete action to promote diversity.
More information: ManpowerGroup Knowledge Center