Your challenges
The world has been plunged into a period of great uncertainty – and yet companies continue to innovate, invest, and take risks. They emerge, grow, merge and sometimes disappear, in an economic environment that combines performance challenges and the need for sustainable competitiveness. Some seem to adapt faster – and succeed better: they know how to combine responsiveness and long-term strategy; they prevail in both global competition and local markets; they reconcile vision and actions, economic growth and human development, wealth creation and environmental preservation.
These companies that play and win in all these areas have one thing in common: they have fully integrated the need for perpetual transformation of their organization to respond to changes in their economic, social and societal environments. Under the combined effects of globalizing markets, rapid technological progress which changes the skills immediately needed or anticipated, and a new organization bringing added value, they must align their HR transformation with their business strategy.
New opportunities
At ManpowerGroup, we have transformed these challenges into opportunities. To support you in all HR and digital transformations within your company and to meet the challenges of flexibility, recruitment, development, professional mobility and outsourcing, we have created innovative solutions that place talent at the heart of your strategy.
In the era of the Human Age – where talents have become the primary asset of your business – we will partner you to power people development, to help build your success and imagine with you the future world of work.
Your ManpowerGroup team.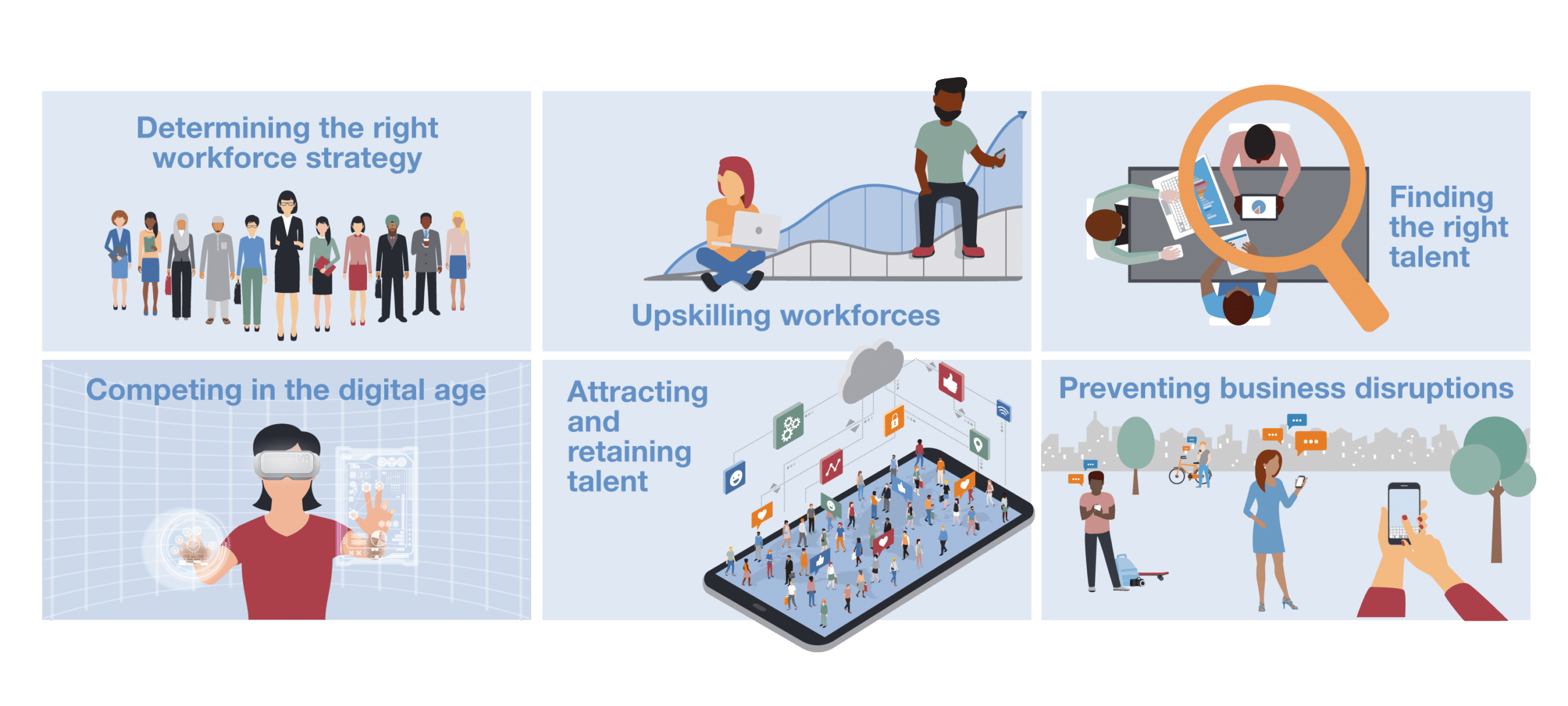 Why choose ManpowerGroup®?

ManpowerGroup® helps organizations transform in a fast-changing world of work by sourcing, assessing, developing and managing the talent that enables them to win. We develop innovative solutions for hundreds of thousands of organizations every year, providing them with skilled talent while finding meaningful, sustainable employment for millions of people across a wide range of industries and skills. Our expert family of brands – Manpower®, Experis®, Talent Solutions, and Jefferson Wells ™– creates substantial value for candidates and clients across 80 countries and territories and has done so for over 70 years.
2200
branches in 70 countries
---
400k
clients, SMB's and international groups
---
600k
people at work every day
---